Jump AIM is growing its expertise beyond pediatric cardiology.
DEC 12, 2019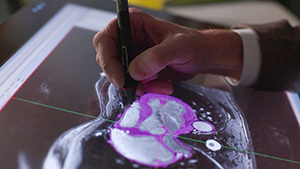 I've said it before and I'll say it again. I believe viewing human anatomy through the lens of extended reality (virtual, augmented and mixed realities) for decision-making, pre-surgical planning and education is the future of medicine. The Jump Advanced Imaging and Modeling (AIM) program has demonstrated the value of turning traditional CT and MRI scans into 3D digital models in a number of cases.

These models have changed medical decisions, surgeries and how we view anatomy for the better part of seven years. Since then, we've gone from printing 3D copies of pediatric hearts to plugging digital images of various types of anatomy into virtual and augmented realities. We've acquired a patent on an automated segmentation algorithm for cardiac MRI. And we continue to segment hearts at no cost to hospital systems around the U.S. for complex congenital heart disease cases.

But I'm not done with this work. The intent is to grow our expertise beyond pediatric cardiology to adult cardiology, surgical oncology, neurosurgery and radiology—turning Jump AIM into an institute with established standards of care and where complex cases are tackled. Our vision is to transform how the world approaches medical imaging for the benefit of our patients.
A new type of case
Since 2013, OSF HealthCare has offered transcatheter aortic valve replacements, or TAVR, a minimally invasive procedure for individuals in need of a new heart valve. However, only those at high and intermediate risk for open-heart surgery complications qualify for the procedure.

As part of the patient selection process, a physician will order a CT scan of a patient's heart, and conduct measurements of different pieces of the anatomy to determine viability. In one case, these measurements were preventing the surgeon from doing the TAVR procedure on a patient. But when the physician was able to see the heart in VR, he found that the original 2D measurement was not indicative of what was actually happening inside the anatomy.

As a result, this patient was able to avoid having an invasive, open-heart operation—leading to shorter recovery time, less pain and a shorter hospital stay. This was the first time we've used VR for medical decision-making outside of pediatric cardiology.

Why is that? In order to improve the visual-spatial understanding of complex anatomy for patient care or surgical planning, it is critical to have expert clinicians from each specialty bringing us cases that could benefit from 3D modeling. This will help us identify characteristics in diseases impacting different parts of the anatomy.
Change is coming
When I put a stethoscope on a patient, I am able to identify something of higher risk that needs non-invasive imaging like echocardiography because of my years of expertise. However, this particular physical exam skill is being supplanted by technology.

As a result, it's easy for me to get an echo and I won't miss out on a borderline diagnosis because I am able to use that technology. That's what we are achieving with VR.

We have new surgeons and physicians growing up with more advanced technology—and they are embracing these tools to improve their medical decision-making. In my opinion, XR is going to win. As surgeons with less experience come into these fields of medicine, this is the tool they will need to view anatomy in its truest form.
FEATURED AUTHOR

Matthew Bramlet, MD is the lead investigator for Advanced Imaging and Modeling at Jump. He specializes in children with congenital heart disease. In his role as the Director of Congenital Cardiac MRI at Children's Hospital of Illinois, Dr. Bramlet combined the program's resources with those at Jump to pioneer anatomically accurate 3D congenital heart models.

This expertise has led to Dr. Bramlet becoming a curator with the NIH 3D Print Exchange's Heart Library, a nationwide collaborative effort to improve the education and understanding of congenital cardiac anatomy.