Jump is building a new simulation program to help leaders hone their communication skills.
September 2, 2021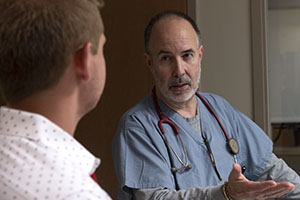 Regardless of what industry you are in, there is a good chance you've had to participate in role play to improve certain skill sets. Sales teams do this to practice responding to difficult customers. The military uses this methodology to train for various missions. And health care students and professionals apply this activity to prepare for a number of medical scenarios.
While role play can be a valuable experience, I think we've all engaged in exercises that weren't very effective. Maybe you were in a large group of people at a conference where some individuals miraculously disappeared to make an important phone call. Perhaps, you had to practice a scenario with another peer and instead decided to chat about life or work. Or maybe you were asked to observe and provide feedback, but you didn't feel comfortable offering advice.
I've personally seen it all as an educator and now as a leader at a medical simulation facility where we specialize in replicating safe, but real-world scenarios for clinical training purposes. As a result, it's my personal mission to produce effective simulation experiences that transcend role play and build better leaders for OSF HealthCare in the same way we are building great medical professionals at Jump Trading Simulation & Education Center.
The goal is to produce a leadership program that allows Mission Partners be in the moment, practice their skills and effectively build a mental roadmap that will allow them to be ready for any situation that comes their way.
A work in progress
Leveraging the standardized participant program, we are working with Organizational Development within OSF and others to develop three strategies that will help leaders hone their communications abilities.
The first is called "just in time" communication practice where leaders can sign up for a spot to prepare for having a difficult conversation with a standardized participant before they have the discussion with a Mission Partner. The leader would submit the details of what scenario they want to play out, how they would like the conversation to go and how it could potentially go wrong.
Our standardized participants would get 24 hours to review the script and then set up a time to go through the talk as many times as a leader would like over videoconferencing. The idea is to provide individuality to the conversation as well as a layer of realism. Our standardized participants would then provide feedback on the discussion.
The second is "in the moment" discussion practice. This concept was born out of the in situ program where we operate clinical simulations at our facilities instead of at Jump. These typically help learners and leaders spot issues in processes, procedures and communication in the clinical environment. Our "in the moment" simulations will work in the same way, but with a small twist.
On a regular day, leaders might have plans in place, but there will always be times when someone knocks on their door asking for a minute to discuss an issue. We want to simulate this scenario by having our standardized participants go to the offices of individual leaders at unscheduled times wanting to have a conversation about a life event, a conflict with another Mission Partner or a patient problem. The leaders would receive feedback on the discussions.
The final offering will be "on-demand difficult" conversations. These simulations will be much like the "just in time" conversations where leaders can schedule time with a standardized participant. The goal for these discussions is to give leaders practice having talks with Mission Partners about their performance. Standardized participants would provide feedback after the discussion.
We are still in the process of developing these strategies and the logistics of moving forward. Once that's done, we will want to test these ideas before spreading them across the Ministry.
Why we're doing this
OSF leaders are asking for more practice and support around having difficult conversations because it's not something they deal with every day. By offering these experiences, we hope we can make these conversations feel less scary.
More importantly, we believe these simulations will result in leaders receiving the feedback they need to improve. As they get better at having tough conversations, this will impact our Mission Partners positively, strengthening their abilities and confidence.
Featured Author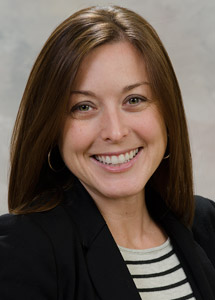 Nikki Delinski, DNP, MSN, RN, is the Director of Educational Operations for Jump Simulation where she is responsible for the operational efficiency of the simulation center and sustaining quality education best practices. Nikki started her nursing career in Cardiovascular Intensive Care where she found her true passion for education.