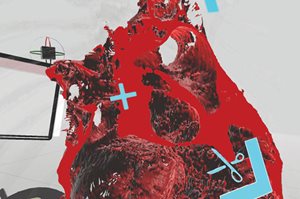 For years, surgeons have gleaned as much information as they can from typical X-ray, CT or MRI scans to prepare for a major operation. But, when dealing with complex anatomy such as congenital heart disease or tumor location throughout the body, there is no telling what a surgeon will discover once they get inside. I've always thought we can do better. And at OSF HealthCare, we ARE doing better.
With the founding of the Advanced Imaging and Modeling Lab in 2013, we've made it our mission to turn the complexity of anatomy into something easy to visualize for both surgeons and patients.
We first did this through the 3D printing of hearts for surgical planning. We are now using virtual and augmented realities to view this anatomy, improving a surgeon's mental representation before surgery. We are ensuring discovery happens before the first cut begins.
In 2018, we developed a patented automated segmentation process to easily convert non-contrast MRI images of the heart into a 3D digital model for VR and AR viewing.
We've expanded this work to other types of anatomy, including for liver and pancreatic cancer cases as well as pediatric hematology and oncology.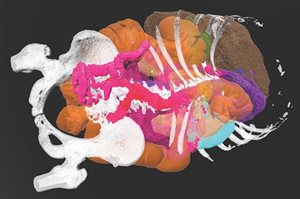 We've created VR software for medical education. And we continue to build and help medical education faculty build VR training modules for nurses, medical students and residents.
What's next?
I'm proud of the work the AIM lab has achieved over the years and I'm excited about what's to come. Our next venture is to look for ways to fund our VR and AR work through existing reimbursement patterns.
This will be realized through the creation of an Advanced Segmentation Team. This group will provide services clinically as well as for research. The goal is to make use of VR as the standard of care, not just for cardiac surgical planning, but for all complex surgeries.
Another project we are working on is to convert in-person simulations into VR modules. A large percentage of medical student training is the experience of seeing diverse presentations of various diseases. However, due to the dangers of caring for people with COVID-19, medical students haven't been able to observe treatment of this virus.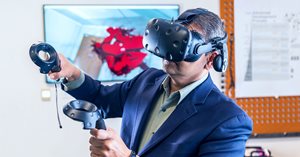 A VR simulation will give students an opportunity to see mild, moderate and severe presentations of COVID. The idea is to create mental representations of what clinicians are experiencing daily. This work was presented to a national audience at the Association of American Medical Colleges national meeting.
Partner with us
Thanks to the wonderful support of donors and grants, there are only a handful of 3D modeling programs across the nation that are as robust as ours. And most of them are focused on 3D printing.
Using VR allows us to get models into surgeon's hands faster. This process easily fits into the clinical workflow. We are able to decrease costs by using VR instead of 3D prints of anatomy. Most importantly, we are achieving what I hoped we would achieve from the very beginning of this program. That's to improve a surgeon's understanding of anatomy before heading into the operating room.
If you are interested in learning more about the Advance Imaging and Modeling Lab, a part of OSF Innovation, participating in certain aspects of the journey or if you want to invest or partner, contact us today.
FEATURED AUTHOR

Matthew Bramlet, MD
is the lead investigator for Advanced Imaging and Modeling at Jump. He specializes in children with congenital heart disease. In his role as the Director of Congenital Cardiac MRI at
Children's Hospital of Illinois
, Dr. Bramlet combined the program's resources with those at Jump to pioneer anatomically accurate 3D congenital heart models.
This expertise has led to Dr. Bramlet becoming a curator with the NIH 3D Print Exchange's Heart Library, a nationwide collaborative effort to improve the education and understanding of congenital cardiac anatomy.