Jump has been open for two years now! We asked our staff and faculty to talk about their favorite memories and projects
May 4, 2015
Jump has been open for two years now, and a lot has happened! We asked our staff and faculty to talk about their favorite memories and projects from the past year. Here's what they had to say:
Faculty, Coordinators, & Operations
Ann Willemsen-Dunlap, Director of Interprofessional Education

One of my favorite memories from Jump over the past year was collecting data for a Team Neurodynamics project that involves some very complex scenarios. Everybody did a fantastic job of coming together in order do some fairly complex data collection. It was a fantastic effort by all.


Noel Adams, Simulations Manager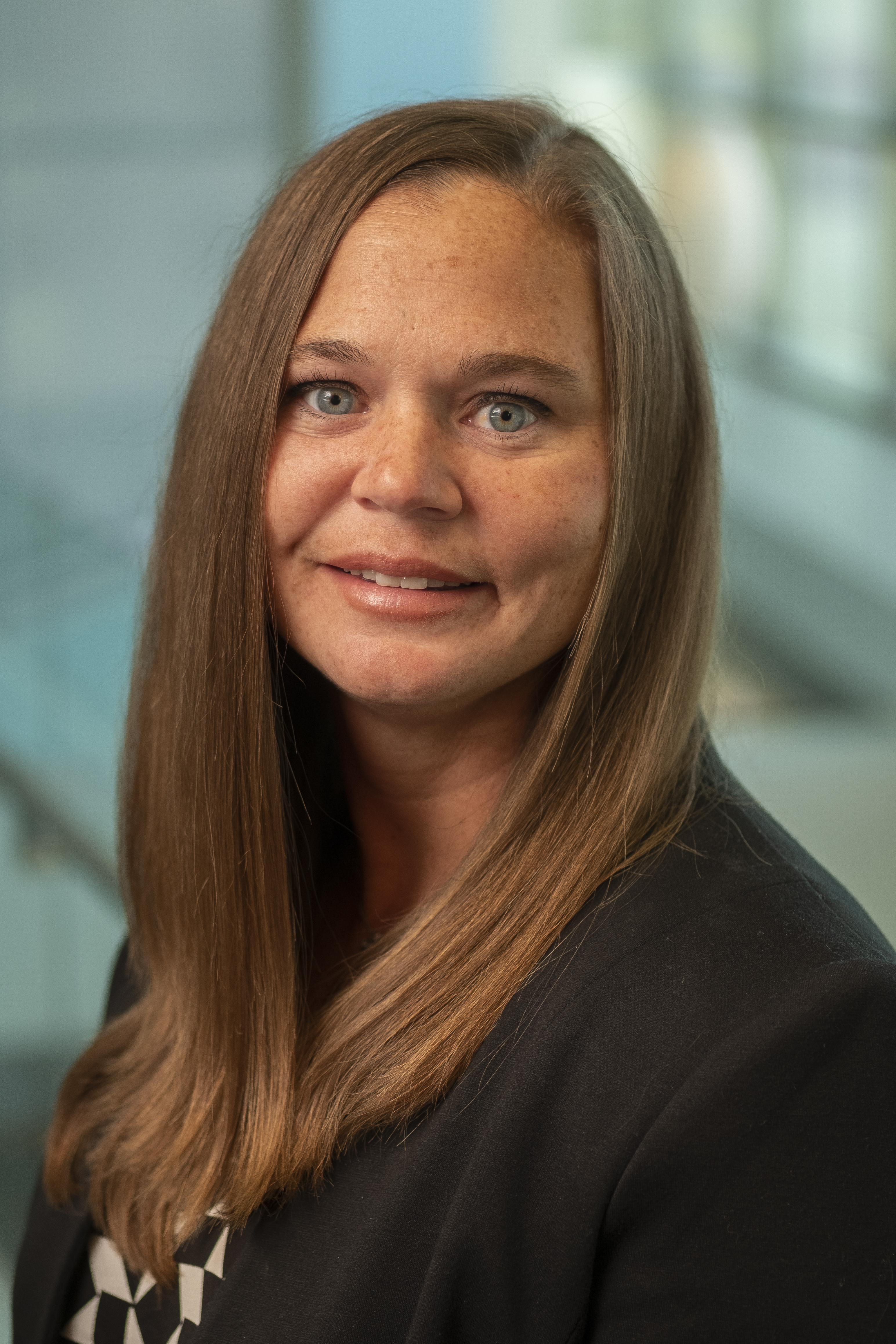 When I think about Jump and how far we've come in the last two years, I think about our first real big thrown-together conference which was the EMS Conference. It was one of our earlier conferences. We didn't have a lot of time to pull it together, but all of Jump came together to make this happen.
It was in-part funded by a donation, so there was specific time set to pull it together, and it was our first scale event that I can remember where we took didactic, skills, and simulation to really pull together a full scale Jump Effect type event. The learners were super impressed by it.
It was a first real showcase to the EMS population of what we can really do here at Jump. That's one of my favorite memories.
Dane Johnson, Strategic Relations Manager
I love working at Jump because every day is different. We get to take part in a lot of different activities and you're constantly learning new things and working with new and different people. I think over the two years of being open, my favorite part is seeing the team grow.
We have a great team. We have a lot of fun together, and so I think that's one of our biggest accomplishments. I'm also really excited about the progress we've made with our digital presence with the website, web traffic, and also on our social media platforms-we reached 500 twitter followers this past month, so that's been exciting. I can't wait to see what comes in the third year.
Heather Hopley, Anatomical Coordinator
One of the experiences that I've been happy to be a part of in the past year is to see the commencement of curriculum here in the anatomical lab. This was definitely a goal of mine when I started in this position, so I was really happy to see that come to fruition.
I think the training and the education that surgical residents receive here in the anatomical lab really is a nice compliment to the training they receive over at the hospital, and is a huge benefit for their programs.
Overall, I'm grateful and honored to be part of the Jump team. I think this is really a unique and one of a kind work environment, and to be a part of it is really meaningful for me.
Lynn Geier, Curriculum Coordinator
One of the things that has impressed me so much with Jump is our curriculum process, our submission process that has unfolded over the past two years. When I first started at Jump, it was really difficult to be that change agent that we needed to get that curriculum submission process simplified.
Now, people are so much more willing and able to submit curriculum that drives the skills and simulations that we do, and it's very exciting to see the increase of scheduled events that we've had here at the center. We have dramatically increased our presence within the external community as well as with our internal collaborators. So that's really exciting.
Lynne Madori, Standardized Participants Coordinator
One of the things that has really impressed me in my time here at Jump has been the way that our Standardized Participants make a real difference to the education that we support here. I think one of the things that stood out for me, especially, is during our M4 intern prep course.
We did a lot of communication-based scenarios where Standardized Participants played family members receiving bad news or receiving news that something had gone wrong. The valuable insight that they were able to provide for the learners, you feel it's really making a difference to med student education. And that's something I'm really excited to be a part of.
Paul Born, Receptionist
The best part that I like about working here is being a part of the larger scale events that we have. You are definitely able to meet a lot of people throughout not only OSF, but health care state and nationwide. It definitely gives you a lot wider perspective on who's actually involved in the process of health care.
Sabina Hlinenska, Financial Analyst
What I enjoy about my work at Jump is that nobody drops the ball here. There's no micromanaging. There are many things and I can keep my life and work balance. When I look over the past 12 months, I'm especially proud that we had previously set up business processes that enabled us to grow from 17 full-time employees to 35.
Another thing is that instead of one, we have four departments and still everything is working. One of the biggest achievements for me was when we entered the International Meeting for Simulation in Healthcare, we realized that we really have an advanced pricing model which is clearly forecast in the industry.
Sarah Johnson, Event Coordinator
My fondest memory at Jump is when we brought in the Disney program. Part of the reason is that I always wanted to be able to attend a Disney program, but it was always so expensive. I wanted to be a good steward of the organization, and knew it wasn't worth the value to be able to send just one person.
Because I'm fond of Disney, I looked into other options and we were able to host the Disney program here at Jump for the first year and with that, we've since been able to have an expansion of that in the Leadership program in 2015 because of its success.
Simulation Specialists
Chris Larkner, Simulation Specialist

Growth over the last two years, for us, has been exponential not only with our curriculum process but what we're actually doing as a group and as a whole with OSF and the University of Illinois Urbana-Champaign as well as the University here in Peoria with the medical college.
It's interesting to see that over the span of the last two years the different levels of medical students as well as nursing learners that come in and just watch them grow as well as watch ourselves grow as providers.
When we come in and we see them again in the actual clinical space, we see how they've adapted some of the techniques that they've learned here, and are able to apply them next door with their patients. It's just a really interestingly good dynamic to see with our growth here at Jump.
Dustin Holzworth, Simulation Specialist
One of the things we've worked on quite a bit recently is pediatric 'in situs' at other hospitals to find gaps in our ministry-wide hospitals, so that we can put things in place for ministry services to know how to fix. It's been big because we've gotten a lot of good feedback from that, and we've made a lot changes too with the outlying hospitals that are smaller than Saint Francis.
Jason Farber, Simulation Specialist
My favorite moment at Jump is watching the learners when they come into a sim and seeing the excitement on their face and then when they leave, hearing about the great experience they had and how much they learned while they were here.
Kristi Sanders, Simulation Specialist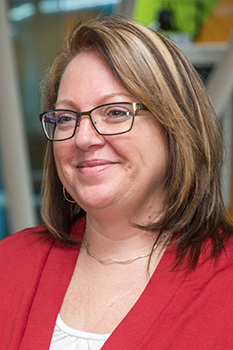 One of our favorite memories of Jump would when we submitted a proposal to present at the IMSH this year in New Orleans. We did a presentation on "Good Sim, Gone Bad" and it was about troubleshooting, and recognizing mistakes for a sim. It went really well.
Monica Sharick, Simulation Specialist
One of my favorite memories has been doing regional "in situs" and going out to the different sister hospitals and taking our show on the road to them, collaborating with their ED departments, and our sim center. It's been interesting and fun. We got to go with Michelle Sheppard, Dr. Vozenilek and Dr. Trina Croland, so it's been a really fun experience.
Research
Dr. William Bond, Director of Simulation Research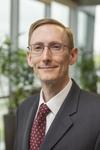 I have a fond memory this year of the Care Decisions Course. We were training Advance Care Planning facilitators to have difficult conversations with patients and their families. As someone who is observing these simulations going on with the Standardized Patient actors-first, the Standardized Patient actors do a fantastic job with these very difficult case presentations.
But we could see the facilitators getting better with just a series of four simulations over the course of the morning and afternoon. You could really see that they were covering things better. They seemed to be more relaxed and you really could just visually see the improvement. So that was a highlight for me.
Jessica Short, Research Coordinator
The one project that I'm most proud of in the last year has to be work that we did on our Care Innovations Study. It was the most complex study that I've ever designed or have been a part of since I've been in research. With that study, was obviously our first translational research study and it required so many resources and so many different teams outside of our own team here at Jump.
So within a very short period of time, we gathered all of the resources that we had, we designed a protocol, we implemented that protocol and we had our first patient enrolled by October. So it was a three month span of time from the start of the project to the end. So I'm most proud of that moment.
Shannon Zwicky, Research Assistant
One of my best experiences here has been getting to see all the different simulations that are really helping expand medical care and how they're teaching it these days. I've been here for just under a year now, and I plan on going to med school next fall, so I get to see what I'm getting myself into from a behind the scenes perspective which has been really neat to experience. Also, seeing how the health care industry is expanding and how it's turning into the future of health care has been a great experience.
Multimedia Specialists
John Farmer, Multimedia Specialist
My greatest accomplishment over the last year at Jump is the shooting, editing and graphics production of the Smart Patient Mobility tool which is a tool to help educate people on the safe handling of patients.
Kyle Formella, Multimedia Specialist

My favorite experience over the last year with Jump has been our expansion into providing educational content for a ministry-wide audience. We had been for the first year or so providing mainly for a local size audience, and got to begin creating content for hospitals beyond just the doors of SFMC. I've also been excited about our exploration of different production tools as a video production/photography/graphics production department.
We've been incorporating more cutting edge techniques like the use of GoPro First Person Perspective Shots intermixed with videos that usually would take a traditional standpoint. We're trying to keep things very cutting edge and keep in tune with trends that you see amongst media production and keep our audience engaged. That's been exciting to be able to embrace new tools and techniques.
Innovation
Paul Pribaz, Executive Director of Innovation

Two things come to mind as favorite projects I've worked on here at Jump. One of them is helping get ARCHES launched and working very closely with the University of Illinois College of Engineering to get a legal agreement done. We also built a proposal submission tool for our investigators and university investigators to be able to collaborate on seeking grant funds. That was very exciting and gratifying to see it now in use.

The other thing I'm very excited about on the SimNext front is the development of Dr. Doppler, and the fact that we've built a really unique simulator that does things that other simulators don't do. Hopefully, in the next couple of weeks, we'll be talking to a lot of companies about their interest in licensing it from us and selling it, and actually having a piece of Jump via SimNext and every other sim center in the country. It's a pretty cool opportunity.
Kevin Urbain, Simulation Engineer
The most memorable stuff from the past year has been working on 3D hearts with Dr. Bramlet, and creating an online 3D Library. That was hugely interesting and fun. Another thing that has been a lot of fun for me is working on Dr. Doppler anatomy and all of the things that go along with the box.

I've also enjoyed working on the STEM program with St. Jude Middle School. I've been going over there every Wednesday to teach them engineering stuff. At the end of the semester, they'll have their own big projects they're working on and present them here at Jump.
Mayank Taneja, Manager, Usability Studies

I started in May 2014. Ever since then, I've been working on the Dr. Doppler project. It was a black box at that time, and now it has become an aesthetic, go-to-market product, with a nice solar casing. That has been one of my fond memories, seeing the product evolve from a prototype to market which is now ready to be sold. That is something that is very close to me.

I worked on the due diligence, market research and go-to-market strategy for that product. The other fond memory I have is working with all the teams over here whether it is research, engineers in the Innovation department, our faculty, sim techs and AV group-they've all been very supportive. I just love the fact that I'm part of this team.