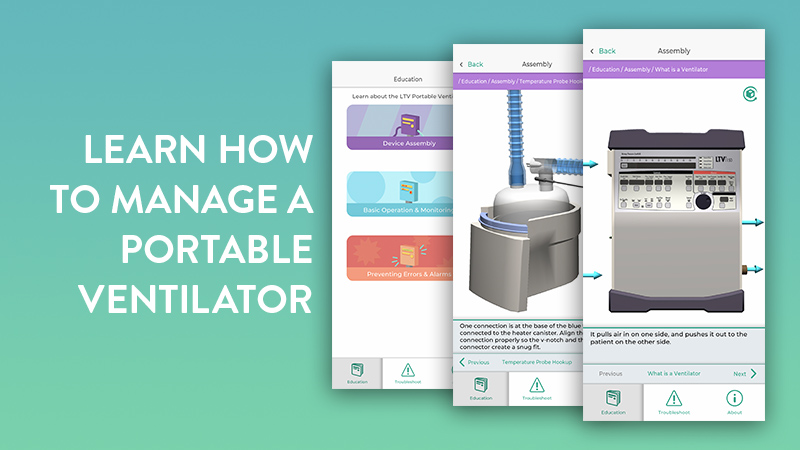 by OSF HealthCare & Bradley University
Learn how to use and troubleshoot your at-home ventilator with this free app. Step-by-step instructions guide you through setup, operation, and troubleshooting.
This application covers the LTVTM 1150 and LTVTM 1200 portable ventilators.
Target Users
Family and caregivers for anyone that requires an LTV 1150/1200 portable ventilator.