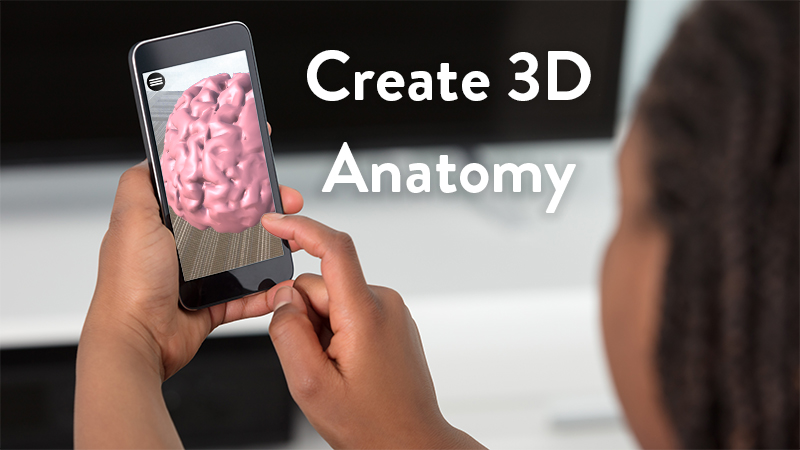 by OSF HealthCare

Learn how medical segmentation is helping patients through this fun game. Play through several modules teaching you to transform MRI & CT scans into 3D anatomical models.
The OSF Innovation Advanced Imaging and Modeling Lab has mastered the art of segmenting anatomy from MRI and CT scans into 3D digital images that can be viewed using several technologies such as virtual or augmented realities.
Jump Simulation engineers passed this knowledge on to a team of interns to help them develop an AR-based app designed to introduce the concept to young people in middle school. The goal is to get students excited about possibilities in non-clinical health care careers such as technicians and engineers.
The interns have researched possible competition, and developed anatomical models, art and an interactive user interface for the app. In the app, users can play through several modules that will provide educational information on anatomy, as well as a simulated segmentation experience. From here, the users can view a 3D model of the anatomy they have "segmented" in an augmented reality environment.